Join Our Poker Discord Server! >> Discord
We recommend CashGameHero as the best course: CashGameHero
We play at GGPoker: >> https://bit.ly/ggpbonus <<Get a massive deposit bonus by using this link!
If you're wondering what's the best poker site out there to play then I can tell you, because I've played them all. From high to low to microstakes, from top to bottom ranked, near to far, Euro, American, Asian sites, the only place I haven't been to is Antarctica. Look, every poker site has good and bad, ups and downs, plus and minus, but there's one site that caught my eye and convinced me to make it my permanent home.
Yep. GGPoker is the main site of the GGNetwork, and has quickly (really quickly) become the 3rd site for traffic in the whole world. I started playing when they were sub 10, so I have to congratulate the people that chose to play and keep playing on a top notch quality site.
WHY IS THIS POKER ROOM SO GOOD?
Right off the bat let me give you some short information about it.
Welcome Bonus: 200% up to 1000$ – Instantly upon depositing any sum of money you will get twice your funds in bonus money! Let's say, for example, that you deposit $100. You receive the $100 directly into your poker account, and also $200 in your bonus account that will be unlocked into your poker account after you play.
GGSeries 3 – $50,000,000 Guaranteed series of 482 Events, a $1M Championship running September 8th through 29th of September!

Fish Buffet Reward System – it's all about giving cash back. It's simple – the more you play, the more cash you get. It's very easy to get to a high level like Shark or Octopus and get an average of 40%-50% rakeback (but you can get up to 100% if you're lucky, too).
$100,000 GGSeries Giveaway – Play Hold'em or Rush & Cash for GGSeries 3 seats! If you thought the Fish Buffet rewards system was crazy, wait till you get a load of this! Every month, GGPoker brings hundreds of thousands of dollars in promotions, ranging from cash drops at tables, all in shootouts that you can participate by playing a few hands at the cash tables, to tournament tickets and everything else in between. Do you have what it takes?

Bubble Protection – For Early-Bird Signups – If you're tired of always bubbling tournaments, busting out right before the money, GGPoker has your back! Just make sure to register any tournament before it starts, and if you bubble, you're getting your tournament entry money right back into your account, immediately! Lifesaver!
A sick tournament schedule – The best tournaments out there, as per field size(big but not donkaments, not so high variance), stakes from centrolls to 5k, 25k High Rollers every day! How would you like to play the biggest stakes that online has to offer?
$200,000 Omaha Summer Special – This was a past promotion, but this shows that GGPoker doesn't neglect the Omaha crowd! There's usually one or two monthly promotions running for Omaha players too, on top of the great Fish Buffet Rewards.
Rush & Cash is GGPoker's unique take on fast-fold Hold'em poker. Rush & Cash is like our standard cash game tables, except that there's no waiting for hands to finish after you've folded, and Cash Drops reward players with the equivalent of 65% flat rakeback. Instead of waiting for the hand to play out, just hit the 'Rush' button and you'll be put into another hand immediately.
Honeymoon for Newcomers – If you're a newbie, you can complete easy missions and Get instant Honeymoon rewards! So it's not so hard, starting out.
Big Hand Jackpot – Get quads or even a straight flush for a much higher jackpot at the regular cash tables and get rewarded with instant cash!
New Player Freeroll $1000 GTD
AoF Jackpot – All in or Fold mode will let you sit down at tables of all limits and just play a simple "All in or Fold" game. It's pretty self-explanatory! Hit a straight flush, and you'll get the jackpot, which between you and me, is HUGE.
Weekly Mission – Complete Missions for a seat at the weekly 'Mission Complete $5,000 Freeroll'
Play GG Fishing 3D – Tired of good old poker? Play an actual unique shooting game where a shot could be worth 888 times more!
Lots of giveaways on social media! Make sure to follow GGPoker's Twitter, Facebook, Youtube and Instagram!
Next up, the Koality! No, the QUALITY!
The software is packed with features, from table emotes to ingame tracking software and hud, and best of all, it doesn't allow any 3rd party poker software. If you're not using any, then why would you want anyone having an unfair advantage over you? If you are usually using tools like Holdem Manager or PokerTracker, then GGPoker will be better for you because you'll not only learn how to play pure poker (I was scared by this at first too, but then I totally completely loved it), but also will be better at spotting the types of players based on showdowns and mannerisms, timing tells, not only stats that are unreliable on small samples.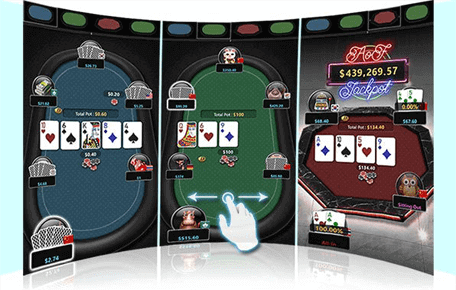 They have the absolute best mobile app with a ton of features built into it, you won't even know you're on a phone. Imagine multitabling Rush&Cash tables while playing tournaments too! All functionalities of the desktop version are in the mobile app, including some exclusive features designed specifically for all-mobile users like Smart Betting.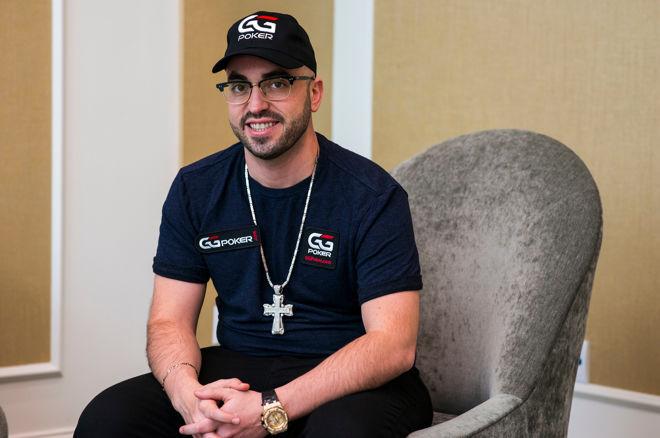 I believe this man needs no introduction and as time has passed, he became the #1 all time poker tournament winner. Having a solid bond, GGPoker is now the home of Bryn Kenney.
If that doesn't convince you, I don't know what will!
Sign up today at GGPoker and play the $50.000.000 GGS3 series of events! Use tracking code "SCRIM" while you're at it, for 8% extra luck! 🙂