Join Our Poker Discord Server! >> Discord
We recommend CashGameHero as the best course: CashGameHero
We play at GGPoker: >> https://bit.ly/ggpbonus <<Get a massive deposit bonus by using this link!
In our days, online poker is emerging pretty weirdly. The biggest poker site of all, after being sold to Amaya, a massive gambling company, is taking taking taking from the players, by upping rake all over, cutting returns repeatedly, destroying any form of VIP system and promoting a "recreational" point of view upon online poker. Sure thing, it's a fun game that should be played for fun, but you can't ignore the fact that there are people out there depending on this game for their life. They are living on this dream job that offers them as much money as they work at an hourly rate that is as high as your competence in this game allows you.
This is, apparently, for PokerStars, a dead concept and they are trying to keep out these players who earn a tough living out of poker, saying that it's good for the ecosystem for them to not exist, or just play non-regularly. But we eat every day. Even us grinders who work from our home offices, we eat every day. So we need to make money every day. Or at least enough days to cover basic needs and maybe sometimes a little bit extra. With the current ecosystem and player rewards, that money is severely reduced, so either we work our asses off, or restrict ourselves to the minimum necessities. Is there a third option?
Well, it's been presented to us that PartyPoker has been a very friendly ecosystem as of late. They have completely revamped their poker software, lowered rake, made their VIP system better, and supercharged their tournament schedules.
Just now I found out that they recently introduced Spin and Go format – SnG Hero, for $500, with only 4% rake which is super low, added in with the VIP system rakebacks, well, you get the point. You can expect this format to be super profitable in the long run, and you might even get very lucky and hit a high multiplier right off the bat.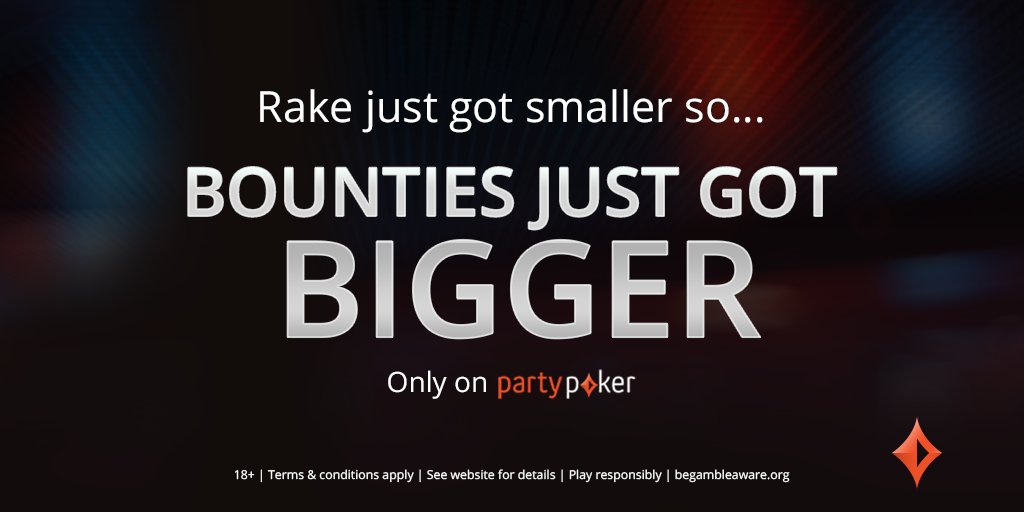 They just also cut the rake completely from the bounty element in their Bounty Tournaments, the fields are big, the prizes are massive and it seems like a really good time to be playing there.
Head on now to PartyPoker and check out their exclusive offers and have fun making a lot more money! SIGN UP NOW!